Wednesday, January 8th, 2014

trueorthodox.com
Original photo from this post is missing this is my substitute.
This is part of a debate on Facebook I participated in during August 2013. Interestingly since then most of the Pakistani and Iranian posters have disappeared from my Facebook page. I don't know if they simply deleted themselves or if other posters have simply dominated the conversation but I notice that most of the serious posters from that time have disappeared and I am seeing more personal and trivial posts. All images have been added on Jan. 7th 2014.

1muslimnation.files.wordpress.com
Vision of restored Caliphate.
Brian B: too many fools in the west is the problem..
Aug 11

Patrick H: Many non-Americans assume we support our country's war, I'd say a majority of us do not want to be in the Middle-East. When it comes to supporting Israel, it's a bit more controversial.
Aug 11

Pandora H: Pull every foreign troop out of Islamic nations I say.
Aug 11

Brian B: it will never happen.
Aug 11

Pandora H: I know and that sucks. No one else other than citizens of those countries need to be there. Let the men and women involved come home and be with their own families I think
Aug 11

Eric W: I actually agree with something mustafa posted! lol
Aug 11

Pandora H: So you think it's Americans and Jews are to blame for everything in the middle east?
Aug 11

Muhammad Q: The space in picture didn't allow some other countries to be mentioned I guess..
Aug 11

Muhammad H: Only Pakistan, Iran and Turkey are protected in muslim world.
Aug 11

Muhammad Q: Hammad bro Pakistan is suffering a lot due to America…we love American people but almost the whole Pakistan hates American policies against terrorism that are producing more and more terrorists day by day attacking Pakistanis…every week and usually every day their drones hit the civilians and it is very less that some terrorist is killed in that attack..
Aug 11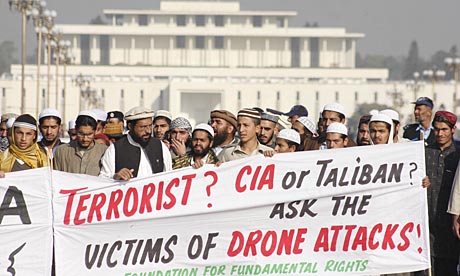 static.guim.co.uk
From Guardian Commentary about Drone strikes
Muhammad H: Dear Muhammad Q you don't know the power of Pakistan ARMY and ISI. Just wait and watch. If USA can lost war in Afghanistan so Pakistan is much powerful than Afghanistan. Having nuclear missiles and 7th world nuclear power.
Aug 11

Muhammad Q: I was saying something else…as uu said Pakistan is one of the protected countries, I don't agree..
Everyday on average a dozen of people are killed by terrorists…America was never serious to eradicate this terrorism…pakistan' s army has suffered more than America against terrorism…our whole socio-economic system has been destroyed and blah blah..
Aug 11

David O: Wow. So simplistic, even an illiterate Saudi could understand it.
Aug 11

Richard L: Well David… you'd actually be describing most of the Middle East…Not just the Saudi's
Aug 11

rawa.org
RAWA, the Revolutionary Association of the Women of Afghanistan was founded in 1977 by Meena and other women in Afghanistan as a political/social organization fighting for human rights and social justice.
Gary C: Interesting, so will the women of Afghanistan be better off under the Taliban? Or was the whole argument about being in Afghanistan to protect women's rights just propaganda? Certainly the Saudi model of women's rights is not exactly a model of equality and it is not opposed by the US in way shape or form. That is considered to be cultural diversity. Hypocritical, you bet, but both on the part of the left and the establishment.
Aug 11

Ibrahim A: They didn't came to bring democracy nor to help the Afghans. In fact the Afghans were forced to help them.
Aug 11

Gary C: True but there was some benefit for women, just as when the Secularists ruled in Afghanistan.
AUG 11

Ibrahim A: This women rights issue was just a mean to justify the invasion. If something has changed than it is surely not because of the government but then it was about a cultural change. I actually believe nothing have changed.

I mean to throw acid in a woman's face is not Islamic. It's barbaric. But abuse of women happens everywhere but only in muslm countries they link it to islam while when it happens in the west the perpetrator is just a lunatic and not catholic, mormon or whatever.
Aug 11

Martin R: That should be an Islamic symbol, not Jewish
Aug 11

Gary C: Soviets used similar arguments to justify coming to the aid of the Afghan socialists, about aiding female rights, etc. USA shows how little it cares about women's rights, and I don't want to single out Islam, Christian fundamentalists are when it comes to Abortion rights just as barbaric, blowing up clinics and killing doctors. But the US did make it an issue and thus it is right to call them on the issue of woman's rights.

http://www.washingtonpost.com/wp-dyn/content/article/2011/03/05/AR2011030503668.html

"In Afghanistan, U.S. shifts strategy on women's rights as it eyes wider priorities"
www.washingtonpost.com

"Changes stem from a desire at the top levels of the Obama administration to triage the war and focus on the overriding goal of ending the conflict, a senior U.S. official said."
Aug 11

d12xzpun4kqsb2.cloudfront.net
Remembering American Afghan Policy
Martin R: Gary C; but without the excuse how else would they 'invade'? Had the issue not been present there would have been no excuse.

And do you know how much better like was before the West got involved? Life there was far greater but that was before Islam infected the lands.
Without Islam the middle-East would know peace
Aug 11

Gary C: Lest we forget…

http://www.pbs.org/wnet/women-war-and-peace/uncategorized/timeline-of-womens-rights-in-afghanistan/

"Nov. 8, 1959 During an independence day celebration, women from the royal family appear unveiled, marking the end of state-enforced veiling.
Jan 1, 1964 Marxist Anahita Ratebzad forms an offshoot of the People's Democratic Party of Afghanistan (PDPA). They pressure the Afghan government to combat illiteracy and to end forced marriages and walwar, a payment made by a prospective husband to a woman's parents.
Oct. 1, 1964 A new constitution creates a modern democracy with free elections, equal rights, freedom of speech, universal suffrage, and allows women to enter into politics.
July 17, 1973 Shah takes an official trip overseas and Mohammed Daoud Khan seizes power in a bloodless coup. Khan installs himself as president instead of King and attempts to pass some liberalizing reforms, but they're not enacted outside of urban areas.
Jan 1, 1977 A jirga – a traditional Pashtun council – approves a constitution that establishes a presidential one-party system of government.
Jan 1, 1978 The PDPA takes over the government, resulting in further social reforms including separation of religion and government, banning burquas and raising the minimum age of marriage.
April 28, 1978 The PDPA assassinates Mohammed Dauod. Tribal leaders incensed over social reforms begin an armed revolt in rural Afghanistan.
May 1, 1978 After a period of political infighting within the PDPA, Nur Mohammad Taraki becomes president, prime minister and general secretary of the party. The country is renamed the Democratic Republic of Afghanistan.
Oct. 1, 1978 A decree from the PDPA-controlled government requires education for girls, abolishes walwar and sets the legal age for marriage at 16.
Sept. 16, 1979 Taraki and another PDPA leader struggle for power as countryside revolts continue. The Soviet Union offers military aid and personnel to the government.
Dec. 27, 1979 The PDPA government, led by leftist Babrak Karmal, encourages women "to further their education and to take jobs, often in the government."
Dec. 29, 1979 The Soviet Union officially topples the Afghan government. Their occupation lasts nearly a decade.
Jan. 1, 1981 Afghanistan becomes a major Cold War pawn between the U.S. and the Soviet Union. The CIA pours money and advanced weaponry into rural Afghanistan to support the guerilla fighters known as mujahideen."
Aug 11

Ibrahim A: Martin R

The root of war and trouble in the Middle-East is Zionism and before that colonialism. Not Islam.

Islam was just a motivation to fight oppresion and invasion.
Aug 11

Muhammad H: Yes, What USA is doing here?
Aug 11

wikimedia.org
Middle East Before Islam
Gary C: Before Islam, ie in 600 AD, the Persian Empire and the Roman Empire dominated in what is called the Mid East, Afghanistan was more part of central Asia or a borderland between the Indian Subcontinent and the Persian Empire, ruled by Greeks for a few centuries even. Persians were Zoroastrian, Romans Christan, the Romans were pretty intolerant and the Persians alternated between repressing other religions and supporting sects that were out of favor among the Romans to gain influence.
Aug 11

Gary C: Zionism is a symptom of a greater problem, western imperialism, but in the long run it is nothing but a temporary issue. As soon as Europe and the US decide to switch alliances Israel will be making up with all its neighbors.
Aug 11

Martin R: Ibrahim A; it isn't Zionism it's the current religion and what it instilled within its people.

Consider the Oil Embargo of the early nineteen hundreds. After America discovered oil the Muslim populace fought back saying that we were 'leading' you away from 'true Islam'. We were at peace and trading openly but your religious extremists prevented it from continuing.
Aug 11

Gary C: Are you talking about the oil embargo of 1973? That was a result of the USA supporting Israel against the Egyptians and their allies. It was a rare example of Arab solidarity.
Aug 11

Martin R: Gary Crethers; I'm speaking of the entire century and chain of events
Aug 11

aoghs.org
Scene from 1973 Oil Embargo
Gary C: Time line for Oil Embargo from Wikipedia article Chronology
http://en.wikipedia.org/wiki/1973_oil_crisis

"January 1973—The 1973–1974 stock market crash begins, as a result of inflation pressure, the Nixon Shock and the collapsing monetary system.
August 23, 1973—In preparation for the Yom Kippur War, Saudi King Faisal and Egyptian president Anwar Sadat meet in Riyadh and secretly negotiate an accord whereby the Arabs will use the "oil weapon" as part of the upcoming military conflict.
October 6 – Egypt and Syria attack Israeli occupied lands in Sinai and Golan Heights on Yom Kippur, starting the Yom Kippur War.
night of October 8 - Israel goes on full nuclear alert. Sec. Kissinger is notified a few hours later the morning of October 9. United States begins to resupply Israel.
October 8 – 10—OPEC negotiations with major oil companies to revise the 1971 Tehran price agreement fail.
October 12— The United States initiates Operation Nickel Grass, an overt strategic airlift operation to provide replacement weapons and supplies to Israel during the Yom Kippur War. This followed similar Soviet moves to supply the Arab side.
October 16 – Saudi Arabia, Iran, Iraq, Abu Dhabi, Kuwait, and Qatar unilaterally raise posted prices by 17% to $3.65 per barrel and announce production cuts.
October 17—OAPEC oil ministers agree to use oil as a weapon to influence the West's support of Israel in the Yom Kippur war. They recommend an embargo against non-complying states and mandate a cut in exports.
October 19—US President Richard Nixon requests Congress to appropriate $2.2 billion in emergency aid to Israel. This decision triggered a collective Arab response. Libya immediately proclaims an embargo on oil exports to the United States; Saudi Arabia and other Arab oil producing states follow suit the next day.
October 26—The Yom Kippur War ends.
November 5—Arab producers announce a 25% output cut. A further 5% cut is threatened.
November 23—The Arab embargo is extended to Portugal, Rhodesia, and South Africa.
November 27—U.S. President Richard Nixon signs the Emergency Petroleum Allocation Act authorizing price, production, allocation and marketing controls.
December 9—Arab oil ministers agree to another five percent cut for non-friendly countries for January 1974.
December 25—Arab oil ministers cancel the five percent output cut for January. Saudi oil minister Ahmed Zaki Yamani promises a ten percent OPEC production rise.
January 7–9, 1974—OPEC decides to freeze prices until April 1.
January 18—Israel signs a withdrawal agreement to pull back to the east side of the Suez Canal.
February 11 – United States Secretary of State Henry Kissinger unveils the Project Independence plan to make U.S. energy independent.
February 12 – 14—Progress in Arab-Israeli disengagement brings discussion of oil strategy among the heads of state of Algeria, Egypt, Syria and Saudi Arabia.
March 5—Israel withdraws the last of its troops from the west side of the Suez Canal.
March 17—Arab oil ministers, with the exception of Libya, announce the end of the embargo against the United States.
May 31—Diplomacy by Henry Kissinger produces a disengagement agreement on the Syrian front.
December 1974—The 1973–1974 stock market crash ends."
Aug 11

Gary C: I remember the gas rationing. I planned a trip during that and saw lines, and armed guards at gas stations.
Aug 11

Gary C: Martin you have to be more specific. That is too broad a statement to be responded to sensibly.
Aug 11

Martin R: Gary C; I was speaking of the oil discovery of the early nineteen hundreds to today
Aug 11

Gary C: Nice clear description of oil discoveries with map in Middle East. The USA first discovered oil in 1859. Persia 1908, Saudi Arabia 1938.

http://www.geoexpro.com/article/The_First_Oil_Discoveries_in_the_Middle_East/e6e811a7.aspx
GEO Expro The First Oil Discoveries in the Middle East
www.geoexpro.com
Aug 11

geoexpro.com
Masjid Sulaiman and Well No. 1 in 1908. Photo: Anglo-Persian Oil Company
Gary C: But the oil companies dominated and took most of the profits until OPEC united in the 1973 oil embargo and flexed its muscles. The British had dominated Iraq and Kuwait, the Gulf states were protectorates and Iran had an uncooperative regime overthrown by the US and British in the 1950's when the elected leader threatened to nationalize.
Aug 11

Melvin O C: I can make a meme with sharia law as death as well but I agree that the US should stop supporting Israel and change its foreign policy. It does more harm than good to the world and the US.
Aug 11

Gary C: The world keeps changing. 100 years ago the Ottoman Empire was still a major force